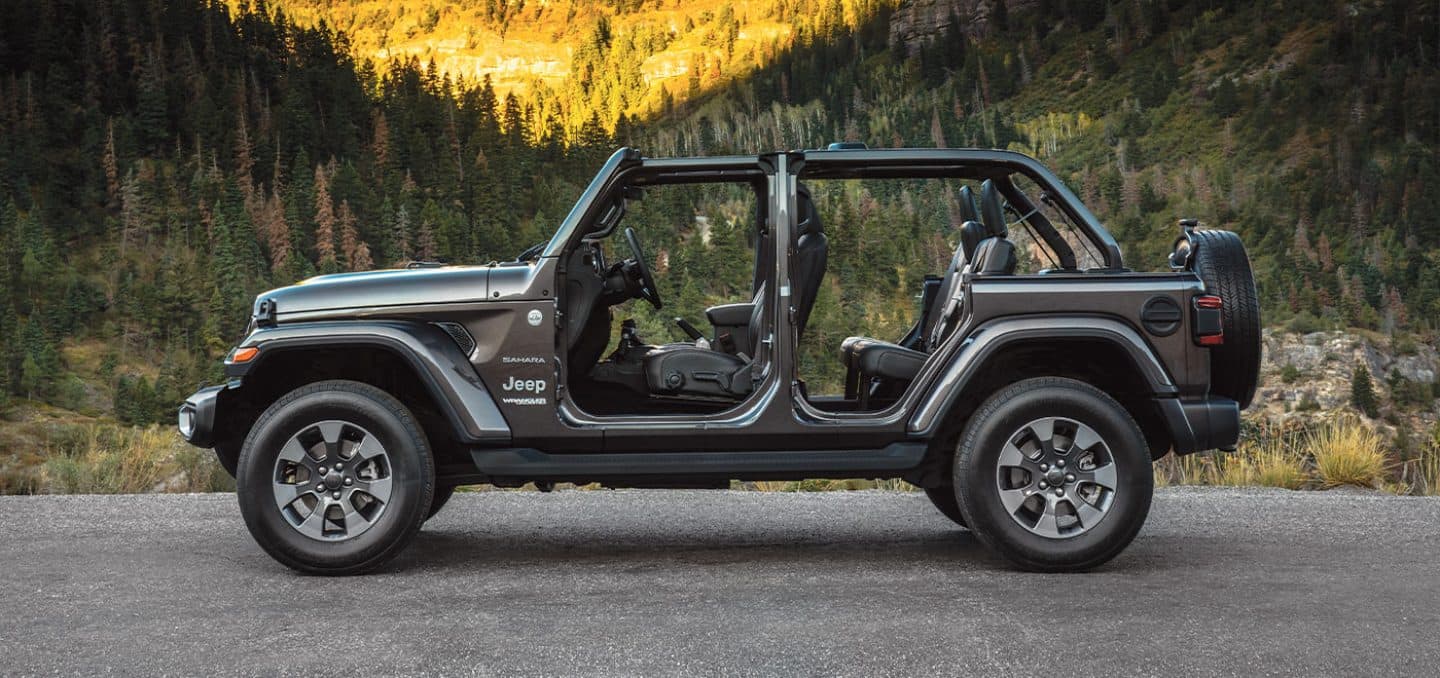 Custom Order a Jeep Richmond VA
For anyone living in or around Richmond, Virginia, you may be wondering how you can make your car shopping experience a little easier. We're all looking for ways to ease the burden of finding our ideal car, but sometimes searching through your options can feel overwhelming. Maybe you've settled on your perfect vehicle already, but have struggled to find exactly what you're looking for on a dealership lot. Or, maybe you're starting your search from scratch, and ant a more structured way to select your vehicle than browsing through a dealership's inventory. In either case, custom ordering might just be the perfect solution for you! Here at Pearson CDJR of Richmond, we offer our customers the option to customize their order online, and have their car shipped here straight from the manufacturer. Read on to learn more about custom ordering your car at Pearson CDJR!
Why Custom Order a Jeep?
If you're interested in the idea of purchasing a new Jeep, then there are many reasons why custom ordering might be right for you! First of all, the Jeep heritage brand offers a diverse array of vehicles to choose from, with each model featuring many different trim levels, colors, and available parts and accessories. Perhaps you favor a particular color of a particular trim level, but you haven't been able to find it in stores. When you custom order your Jeep, you'll be able to hand-select all of the features you want to include, so that you don't have to settle for anything less than your perfect vehicle. You can choose the make, model, trim level, color, and more! Plus, it saves you the time and energy of searching through in-person or online inventories in the hopes of finding what you're looking for. Streamline the process with a custom order!
How do I start My Order?
If you're interested in custom ordering your new Jeep vehicle, we're pleased to inform you that the process is quick and easy, and can even be completed from the comfort of your own home! That's right, you can order your custom Jeep online and have it shipped to us here at Pearson CDJR. Start by clicking on the Custom Factory Order link, which can be found under the New Inventory tab. From there, our online tool will guide you through various steps where you will select the options you want to include on your order. This includes the make, model, trim level, powertrain, and even the color! There's also a box where you can write your own comments for additional requests. After you fill out the online form, a sales representative will contact you to get into even more detail, and ask about any parts or accessories you'd like to include to create the Jeep of your dreams!
Will I Get Updates?
Once you have finalized your order, you may be wondering what happens next. The entire process of manufacturing your custom order takes anywhere from 4-12 weeks on average. This timeline is determined by the model you order, as well as any customizations you request. Of course, the timeframe will vary depending on your unique vehicle. In the meantime, our sales associates here at Pearson CDJR will make every effort to keep you informed and up-to-date on your purchase. We will pass any information we receive from the manufacturer along to you, and maintain an open line of communication the whole way through. When we get the word about when your car will be ready, we'll reach out to you again to set up a time for you to pick it up. You can even arrange to have your car delivered to a destination of your choosing!
Is a Custom Order Expensive?
Here at Pearson CDJR, we want to make it as easy as possible for our clients to custom order the car of their dreams! If you're planning on custom ordering a Jeep, you'll find that the financing process is very similar to any other new car purchase. Before you finalize your order, you'll have the opportunity to negotiate a fair price with your sales associate. Plus, you can find specials and incentives right here on our website that you can apply to your order. If you have any questions on the best financing options for your budget, you can always reach out to us here at our in-house finance center. Our team members will work with you to find the best payment schedule for your unique situation, and you can even get a jump-start by getting pre-approved for your auto loan right here on our website!
Get Started Today at Pearson CDJR!
Custom ordering your Jeep is one of the best ways to find the exact vehicle that best suits your needs. Don't settle for anything less than the car of your dreams! You can get started today by filling out the online custom ordering form. You can also view all of our new inventory right here on our website. Get ideas about parts and accessories you might want to add by browsing through our Mopar Accessories Catalog, or simply click on the Parts center to see which parts you can order. If you have any questions about how to place a custom order, our friendly and knowledgeable sales team will be more than happy to help. As always, you can visit us here at our dealership in Richmond, Virginia to speak with an associate in person. Get in touch with us today at Pearson CDJR!