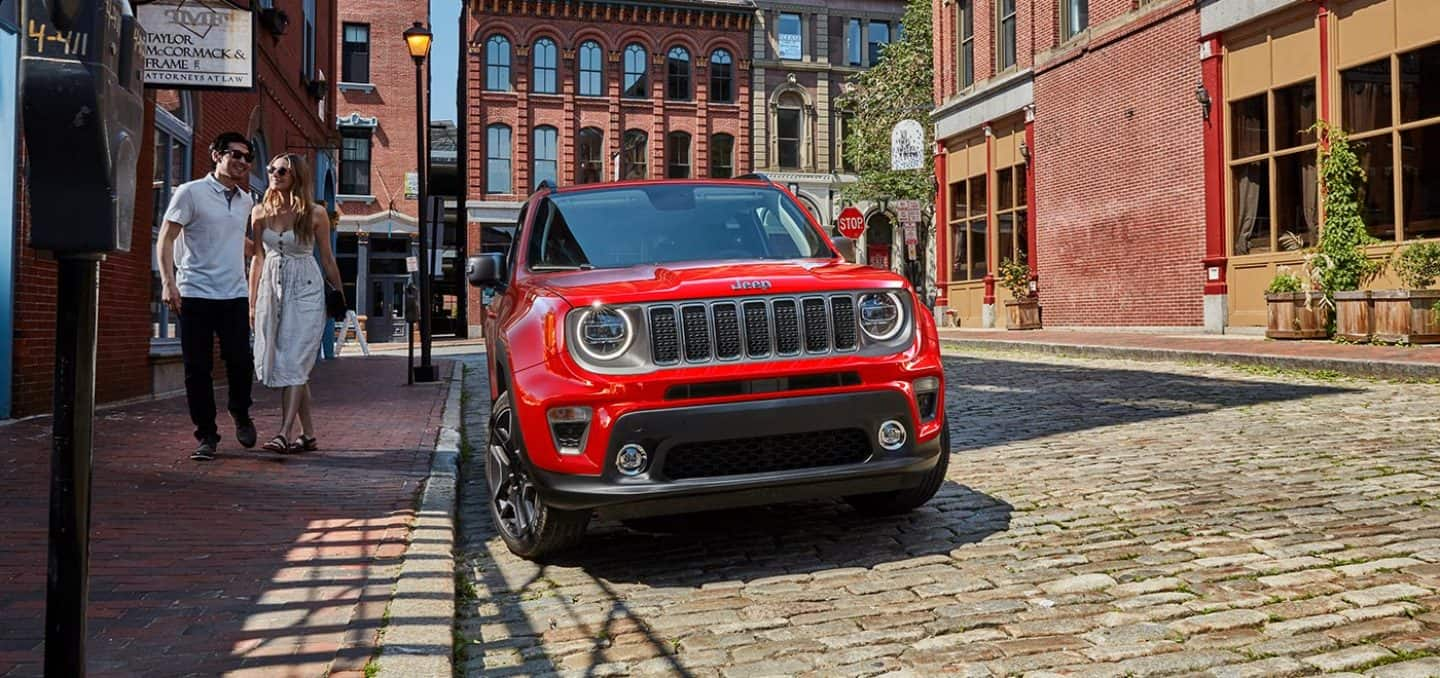 Auto Financing for First Time Buyers
Find Auto Financing in Richmond, VA
If you're looking to get behind the wheel of your first car, chances are you have questions. Buying a car is often the second-largest purchase you make in life, and as such, you want to make sure you do it right. Here at Pearson Chrysler Dodge Jeep Ram, we want to help get you behind the wheel of your first car at a rate that works for you. Here on this page, you'll find some tips and tricks to get you well on your way to the freedom of your first car. Continue reading below to learn more!
Set a budget and save for a down payment
Before shopping for your first car, the first step you want to take is to set a realistic budget. Start by looking at your monthly finances. For example, looking at how much money comes in and goes out will help you see how much you can afford to pay monthly. Chrysler Capital offers
finance calculators
to give you an idea of how much you can afford. This will help you see a possible total loan amount and monthly payment. This will help narrow down your options when you start looking at vehicles. Once you have a price range figured out, you should also look at what you have saved up for a down payment. Most cars, especially those for first-time buyers, require a down payment. Seeing how much you can offer as a down payment helps determine the credit risk in your application. In addition, having a solid down payment helps decrease the loan amount, which results in a lower monthly payment and can help save you money on interest.
Consider a co-applicant or co-signer
In addition to a significant down payment, there are two ways to increase your chances of getting approved for a loan. Both involve applying for a loan with another person, such as a spouse, parent, or friend, but both have different terms. A co-applicant, or co-borrower, has equal responsibility for the loan and access to the vehicle. Conversely, a co-signer guarantees that the loan will be paid off even if you can't make the payments yourself, but a co-signer has no rights to the vehicle. Having a co-applicant or co-signer is an excellent choice for those with little to no credit experience, as it will increase their chances of getting a higher loan with a lower interest rate.
Get pre-approved
Getting pre-approved for financing will give you greater confidence when you enter a car dealership, as you'll already have an idea of what the terms of your loan approval will be. Getting pre-approved for financing before shopping for a new car is also a good idea because you can easily filter out vehicles that are out of your budget. This allows you to focus more on finding the right vehicle and less on financing.
Finance your first car at Pearson CDJR!
If you're shopping for your first car, you've come to the right place! Here at Pearson Chrysler Dodge Jeep Ram, we have a wide selection of new and used vehicles for you to choose from and a savvy, well-connected financing team to help make your dreams a reality! Complete our secure online financing application right
here
online to get started today. Then, be sure to check out our entire inventory online to find the vehicle that fits your needs and budget. Our friendly sales team is standing by to help you find the perfect car and will work with you every step of the way. We look forward to earning your business!