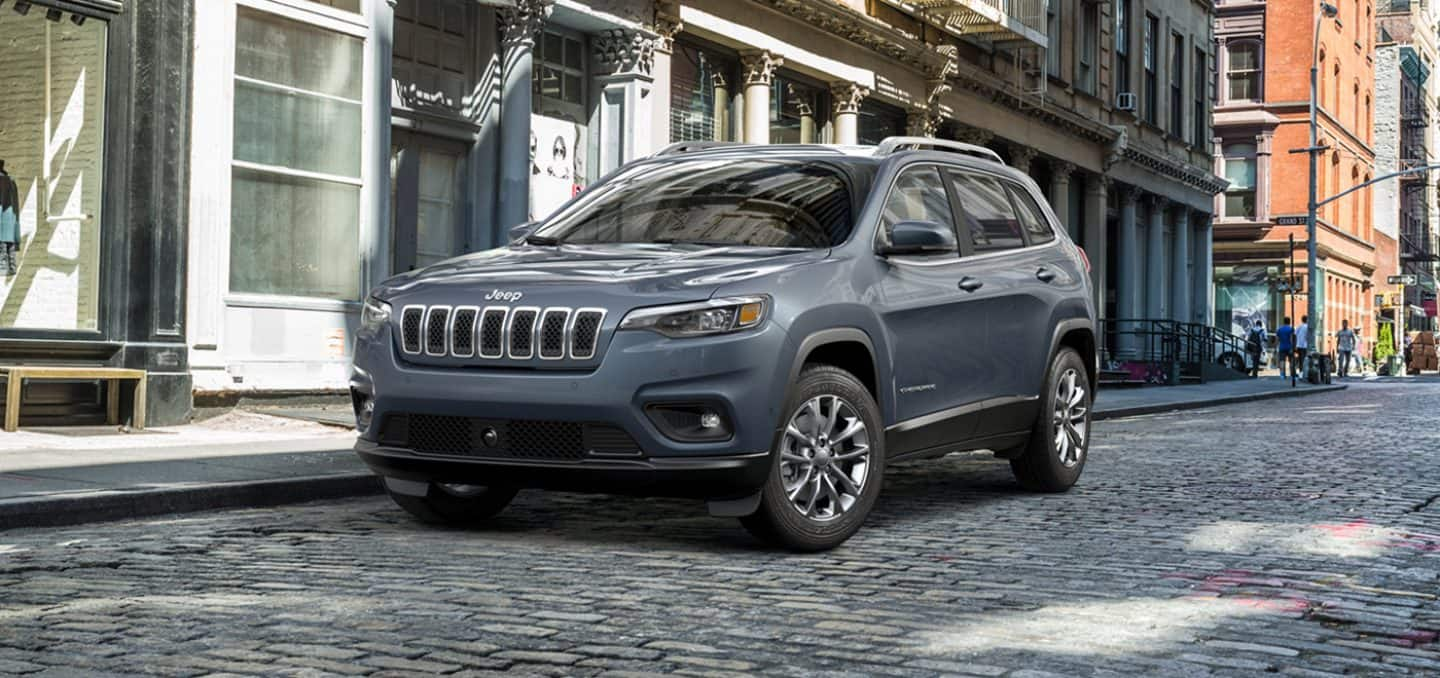 Why Buy Used from a Dealer?
Learn The Benefits Of Working With Pearson!
When you're shopping for a pre-owned vehicle, you may find yourself wondering exactly how to get started, and more importantly, where to begin your search. Once you decide you want a pre-owned vehicle rather than buying new, two major options emerge in front of you. The first option is to set off on your own and search for listings either online or in newspapers for a private seller, or to team up with a dealership to choose from their selection of certified pre-owned vehicles. Some choose to buy from a private seller because they feel it gives them more freedom, or could get them a better price. Unfortunately, these beliefs aren't always necessarily true, and we want to take a moment to go into depth on how buying your next used vehicle from a dealership like Pearson CDJR can save you time and money!
Get All The Facts From A Trusted Source
When discussing the benefits of buying pre-owned vehicles from a dealer, we might as well start with the basics which is that dealerships are specifically designed to sell cars! When you're dealing with a private seller, it's usually just a regular person looking to get rid of their vehicle and handling the sale on their own. This means you might not get all the necessary information, the best price, or even a reliable sale. Scams and no-shows are common when dealing with a private seller, simply because it's so much harder to verify that the sale is reputable. At a dealership like Pearson CDJR, you'll have an expert salesperson to speak with and ask any questions to, as well as the option to visit us in person anytime you need help.
More Options Means Better Decisions!
When you're looking for a used car through a private seller, you're more or less at the mercy of whatever listings you can find. This can be a time-consuming process as you sift through various online or print postings that often only have one car available per seller. Furthermore, in order to take a test-drive, you'll have to go to multiple different locations to see each car in person. Save yourself time and confusion by visiting us here at Pearson Chrysler Dodge Jeep Ram to view our extensive pre-owned inventory all in one place! Here, you can take a tour of our entire lot, and see all our pre-owned vehicles side-by-side. Seeing multiple options will help you make an informed decision that you can feel good about, rather than feeling trapped by a limited selection from a private seller.
Let Us Find You Savings!
Yet another benefit to working with a certified dealer when buying a used vehicle is that you get to take advantage of our many opportunities to save money! Throughout the year, we host a number of different sales events, and we also have numerous specials that we list here on our website. You're always welcome to give us a call or a visit to check in on our current specials and incentives so that you never miss out on a great deal. We also have an on-site financing center that is dedicated to working with you to find the best price for the vehicles you want, and help come up with a payment plan that will be easy for you to follow until the car is paid off. You will never feel pressured or rushed through the process. Instead, we want you to walk away feeling confident in your ability to pay off your vehicle!
Value Your Trade for Even More Savings
We mean it when we say that it is our mission to help you save money! Another way you and your wallet can benefit from doing your used car shopping at a dealership is through selling us your old car! When you're working with a private seller, they will most likely be focused on getting rid of their own car, and have no interest in buying yours. This one-way-street sort of deal doesn't allow you to get the full benefit of the transaction! At a dealership, we're always happy to buy used cars whether you're shopping with us or not. That way, we can take care of your unwanted vehicle, and you can use that value toward your next purchase. If you work with a private seller and end up getting rid of your old car, you might be leaving money on the table.
Find Your Used Car at Pearson Chrysler Dodge Jeep Ram!
If you're ready to take the next step on your journey to buying a pre-owned vehicle, don't hesitate to start right here at Pearson CDJR! Whether you're just getting started, or you already know what you want, our expert sales team is ready to help you every step of the way. We can give you a tour of your options and set up test drives for all your favorite models, and you can even get pre-approved at our online financing center page! If you can't make it to the dealership right away, you can even take a moment to browse our used inventory here on our website. Get in touch with us today at Pearson CDJR!