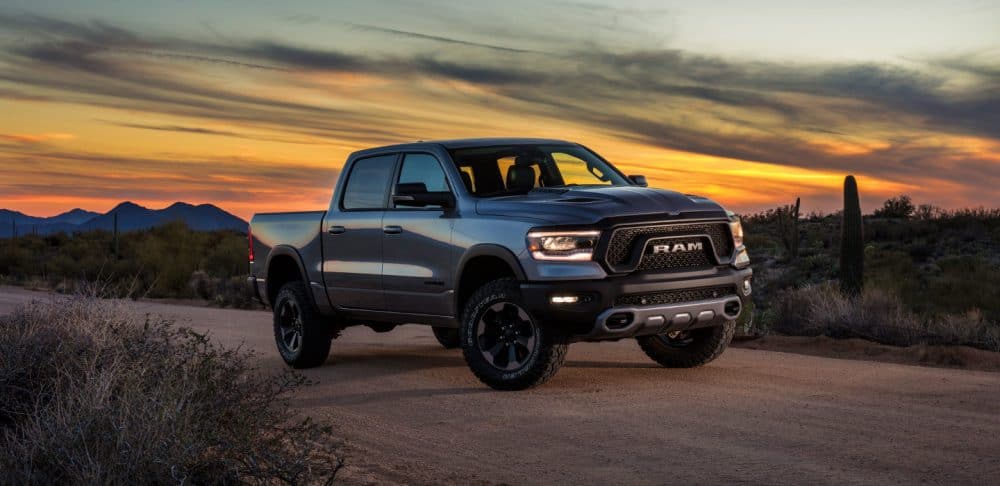 With every passing day, more and more people are recognizing how special the 2019 Ram 1500 pickup truck truly is. Ram put in a lot of time in redesigning this truck to make sure that the average consumer not only got a powerful truck, but something that the entire family will love. Technology, fuel efficiency, and towing capabilities are at the heart of what makes the Ram 1500 stand out from the crowded segment. All of this attention to detail has led the 2019 Ram 1500 to be named the Truck of the Year by Truck Trend. This honor goes directly to those at Ram that understood what the average consumer was looking for, and made it a reality. This is a no-compromise pickup truck, and you'll be begging to go on more family trips! Keep reading to learn more about Truck Trend and the 2019 Ram 1500!
Who is Truck Trend?
Awards are important for allowing the general public to see what vehicles are being recognized by important companies. With that said, you might be wondering why you should care what Truck Trend thinks. Well, Truck Trend is a part of the MotorTrend Group, and was founded in 1998. They have been recognized internationally as an automotive brand, and they have become an authority on light trucks. Their audience has reached over 2.1 million people. Truck Trend is dedicated to giving shoppers vital information through reports and brand testing. They are the perfect spot for truck enthusiasts, and even new-comers! Motor Trend, the parent company, has grown the entire network to television, Youtube, and other online sites like Automobile, Roadkill, and Hot Rod. Awards given by the editors at these companies are important, and their expertise is recognized in the automotive world.
What makes the Ram 1500 so impressive?
The redesign for the Ram 1500 has made everyone in the truck world take note. This impressive piece of machinery comes with features like a new 12-inch Uconnect touchscreen system, SiriusXM with 360L, and 360-degree camera views! Safety isn't forgotten either, with features like blind-spot monitoring, automatic emergency braking, and adaptive cruise control. Every truck enthusiast is just waiting to hear about the engines and towing capabilities. There are two engine options, a V6 and a V8. They both get the option to work with a eTorque mild hybrid system, which is all-new for 2019. Thanks to the power produced by these engines, the maximum towing capacity is around 12,750-lbs! Towing isn't the only bright spot, as the 2019 Ram 1500 has a payload capacity of up to 2,300-lbs.
There is nothing that the 2019 Ram 1500 cannot do. From towing capabilities to the latest in technology, this is a pickup truck that has completely redefined the entire segment. Trucks are no longer one-dimensional with a focus on all work and no play. Now the multiple trim levels allow you to create a truck that is as family-friendly as it is capable. To drive home in your own 2019 Ram 1500, check out
our inventory
! We're sure to have the truck of your dreams, and we've love to see you take it home.