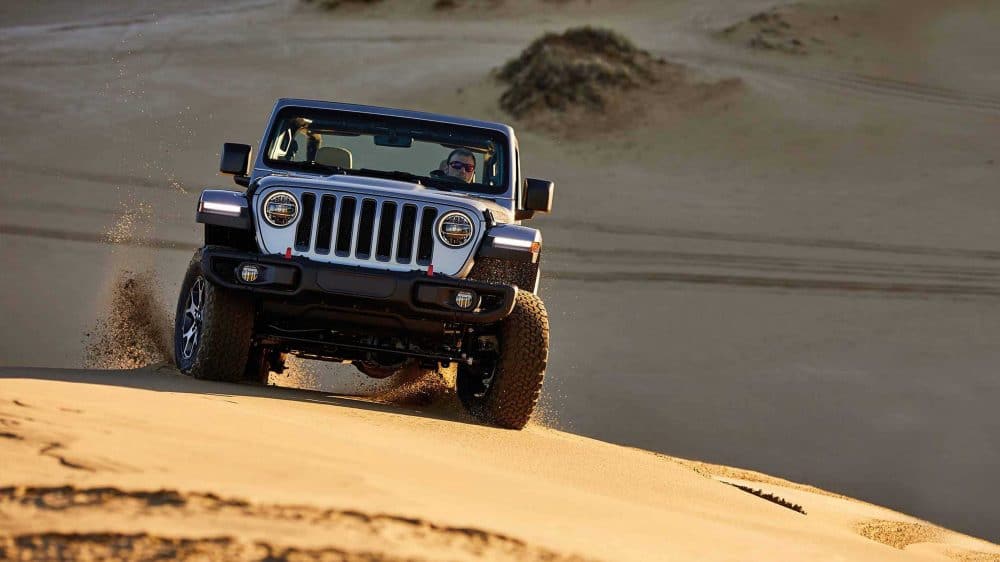 Owning a Jeep isn't like owning any other kind of vehicle. It's an experience, and it's an immediate adoption into a larger family. Jeep has created its own culture, and once you pick up those keys and turn the ignition, you become an integral part of why Jeep is such a popular and ever-expanding brand. This is especially true for people who enjoy the off-roading aspect, and for anyone that wants to become more involved, we highly recommend joining a Jeep Club. These clubs are perfect for multiple reasons, but it all boils down to this--wanting to meet other Jeep enthusiasts. Down below we'll go over more reasons to join a Jeep Club, some of the best Jeep Clubs in the Virginia area, and some ways that Pearson CDJR can help get you properly outfitted for your first club meeting!
Why should I join?
The list of reasons is extensive, so we'll make it as clear as possible. The first reason is quite possibly the most popular. Joining a Jeep Club means you are immediately finding people that you have a connection with. All of the people you meet love Jeep vehicles, and they appreciate the time and effort that goes into outfitting a vehicle. Another popular reason is that it is a great place to learn better off-roading techniques. Learning is always important, and who better to learn from than people who have plenty of experience. Through the learning process you'll find the best trails in the area, you'll make friends, and you'll find something that you're passionate about. To sum it all up, Jeep Clubs bring people together, and most of the time, when you aren't off-roading, these clubs work together to help better the communities that they're a part of.
What are some Jeep Clubs in the Virginia area?
Star City Crawlers 4x4: This Jeep Club was founded in August of 2006 when a few friends wanted to created a Jeep Club that was focused on off-roading and creating lasting friendships. They are looking to have fun, go off-roading, and enjoy the company of other people.
Virginia 4 Wheel Drive Association: This club is a little older, and was formed in 1981. They work together to not only have fun off-roading, but to help better the communities that they are a part of. No matter where your talents lie, you can most definitely find a nice fit for yourself here!
Northern Virginia Jeepers Association: No matter where you are in Virginia, you'll be welcomed with open arms into this Jeep Club! No matter your experience, you'll learn more about the trails in the area, the best spots to hit, and you'll meet some of the best people around.
What kind of selection of Jeep related products does Pearson CDJR offer?
Not only do we have an extensive
new
and
used
Jeep inventory, we also have some of the best Mopar parts available. This means you get to further customize your Jeep based on what kind of off-roading you're looking to do. We want to help you pursue your passions, and if those passions mean a few extra aftermarket parts, we'll make sure we have the parts you're looking for. Let us help you create the Jeep vehicle of your dreams!