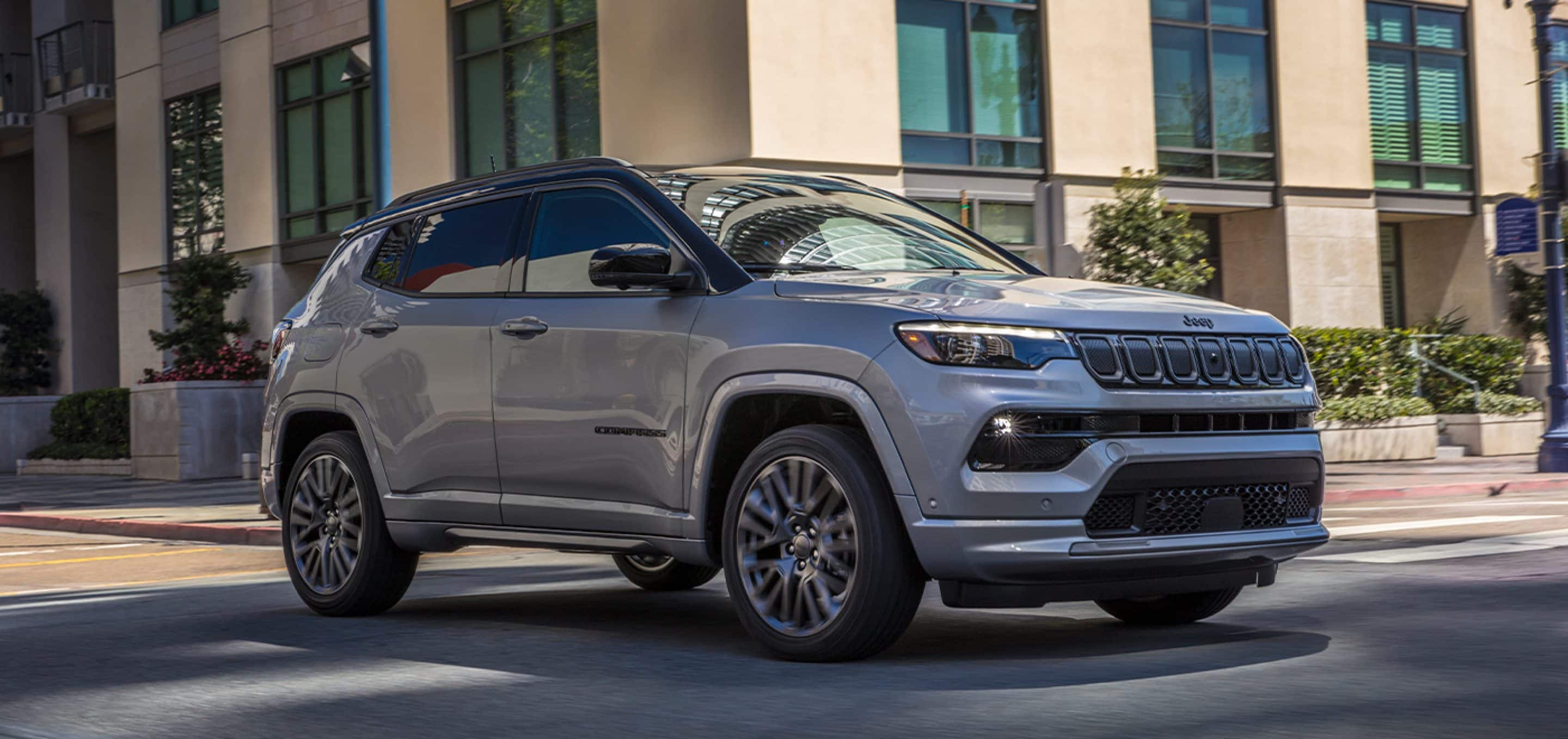 How to Save Money on Gas
Get a gas saving vehicle at Pearson Chrysler Jeep Dodge Ram
As gas prices continue to be on the rise, plenty of Americans are feeling the pain every time they fill up at the pump. While you might be able to take public transportation or ride a bike to get where they are going, for most people, that's not a possibility. So other than getting angry every time you have to fill up at the pump, what can you do? Below you will find a list of several gas-saving tips that will help you on your journey!
Get the Junk Out
Vehicle designers put a lot of blood, sweat, and tears into the design of their vehicles, and it's imperative not to undo all of their hard work by leaving a bunch of items in your trunk or on top of the roof. Most people will leave gold clubs in their trunk, which is a common violater, but so is the random dead weight like boxes and books. Every time you push down on the accelerator, you're also using all of the gas to get that stuff up to speed, and every time you brake, you turn that energy into heat. While it depends on what kind of car you have, the EPA has estimated a 1% in fuel mileage reduction per 100 pounds. So get the stuff out of your trunk, and your gas mileage will go up.
Combine Trips
While this might sound like a little bit of a nag, there are plenty of reasons to combine your trips. For instance, if grouping your trips means that you will drive fewer miles well, then that's a good enough reason to start to combine your trips. Even if you have to go in a bunch of different directions, all non-electric cars will use more fuel when the engine is cold. So the fewer times you need to bring up the engine to temperature, the more gas you will save. Cold starts are never good for your vehicle or the environment, so combining trips is the way to help with both of those things.
Never Idle
Most people overestimate how much fuel it takes to start their engine versus keeping it running. In reality, once you're stopped, your car wastes between 7-10 seconds of idling. This is why newer vehicles and all hybrids have a feature that will shut off the internal combustion engine during stops when the brakes are applied. The car is on, but the engine is not, so all you need to do is push the pedal for the engine to snap back on. While this might annoy some people, the savings at the pump are real. If you are looking to maximize your gas mileage, don't disable this feature.
Drive Wisely
If you want to spend less time filling up at the pump, slow down! There's no getting around the fact that when you drive at lower speeds, you use less fuel, mainly because the aerodynamic resistance increases with the square rate of speed. Now, this doesn't mean you have to crawl in the slow lane; it just means you have to drive wiser. Look down the road a little further, and coast down when you know the traffic signal will change red. Eventually, you will find the savings at the pump rewarding, and you will be a safer driver. Thanks to regenerative braking, hybrid and electric vehicles will quickly take advantage of this style. Many conventional vehicles use more power-sapping accessories like the alternator during the coast-down to maximize fuel efficacy. When you're accelerating, and if you're going to be at a higher speed for a while, go ahead and push the gas as hard as you need, as slowing down can be dangerous and not save fuel.
Get a Fuel Saving App
There are a lot of drivers who find sport in finding the cheapest gas, but phone apps like GasBuddy and Gas Guru make it easy to find the best deals. You can use these vehicles to screen for brands and ensure you're getting good quality fuel which will matter to the health of your car. These apps are used to get the best prices in your area, so you know you will always be getting the cheapest gas even in these difficult times. Go to your favorite app store and download one today; you'll be glad you did!
Get a fuel efficient vehicle here at Pearson Chrysler Jeep Dodge Ram
While all of these tips will undoubtedly help you get the most out of your vehicle, if you are in the market for a new one, then you will find a large selection right here at Pearson Chrysler Jeep Dodge Ram! We have a massive amount of spectacular Dodge, Jeep, and Ram's that are fuel-efficient and come with all kinds of technology that will save you from spending a ton of money at the pump. If you're interested in taking a test drive of any of the vehicles on our lot, then be sure to schedule one with our fantastic sales team, and if you enjoy your test drive, then check out our finance department, where we will work with you towards a deal you will enjoy. Best of all, you can check out our entire inventory here on our website!