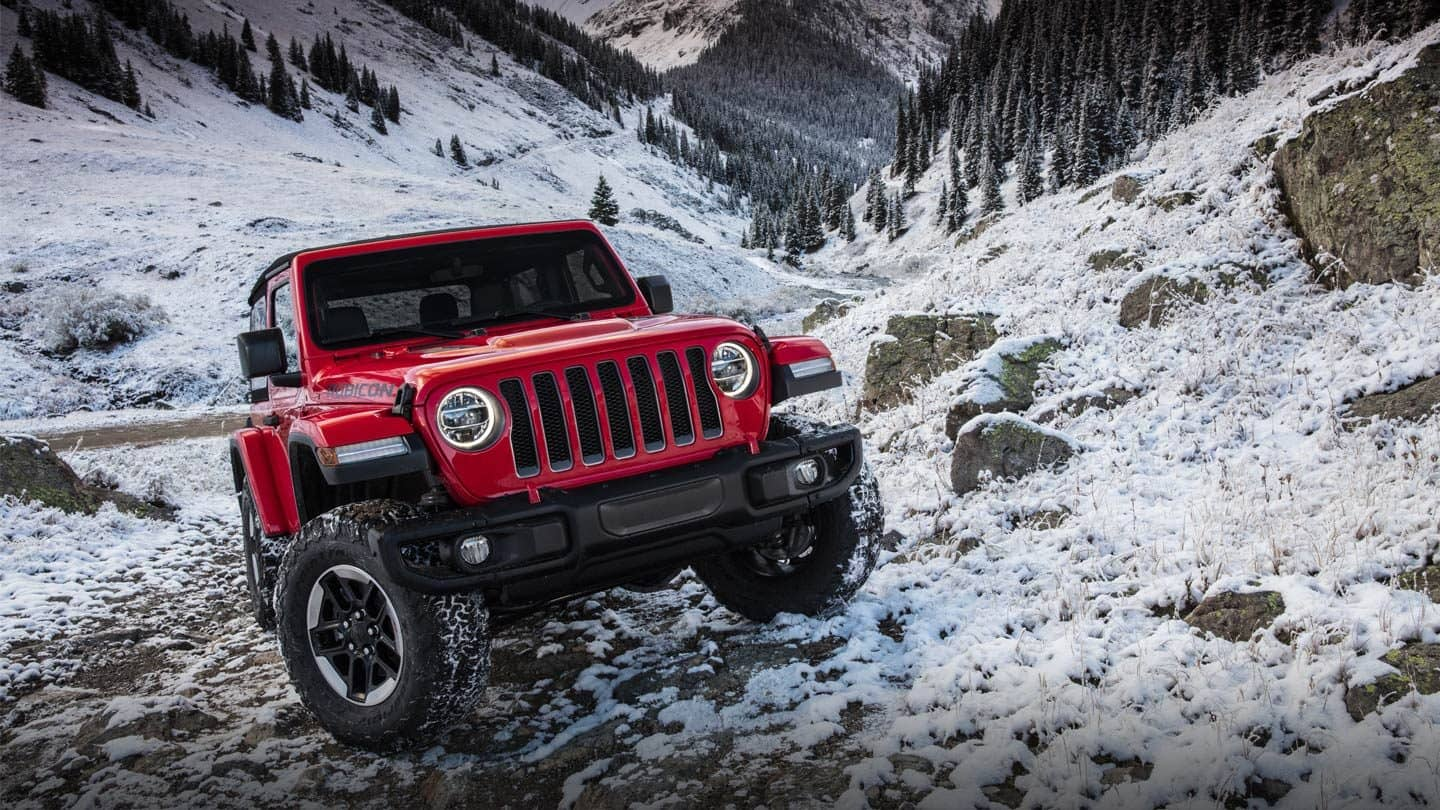 The end of summer brings tidings of below-freezing temperatures and adverse weather that can make driving conditions difficult to traverse. This makes the fall season an excellent time to get your Jeep serviced and schedule a check-up in Richmond, VA. Making sure your Jeep's systems are ready for the harsher climates will help reduce the chance of costly repairs and unexpected breakdowns. These tips are what we here at Pearson Chrysler Jeep Dodge Ram came up with to keep your Jeep in top shape going into the fall season!
     1) Check/Change Car Fluids
If the engine is what produces power to keep your Jeep moving forward, the drivetrain and other systems transfer that power through the car allowing it to work effectively and efficiently. In order to reduce strain, your Jeep includes various fluids in each system to help prevent/reduce corrosion, and other degradation based conditions. As fluids wear down and become impure, the effectiveness also becomes reduced, which can cause even more strain in harsher weather/temperature conditions. Checking fluid levels, getting various systems flushed and changed is a great piece of maintenance going into the fall season.
     2) Tire Treads
Tires are what give a Jeep the capability of gripping the road propelling the Jeep forward and allow you to control the direction of turning. As the rubber begins to wear away, the tire treads become less effective, making it more difficult to establish a grip on the road; checking the tire treads yourself is easy using a ruler or other measuring device. Making sure the tire pressure is in the optimal range helps to provide improved fuel economy and reduces wear and tear. Our service specialists here at Pearson Chrysler Jeep Dodge Ram are also able to help provide tire rotations and re-allignment to help increase the lifetime and performance of your tires and car.
     3) Read the Jeep Owner's Manual
Each vehicle has a unique construction of inner workings and systems that can vary based on make, model, and customization. Each owner's manual is a lock and key to the important maintenance information specialized for your Jeep. Knowing how your car functions and the systems operate can help you perform a significant amount of maintenance yourself and keep up to date with when you have your vehicle checked out and serviced.
     4) Perform Your Own Vehicle Inspection
Giving intermittent checks over your vehicle can help make sure your Jeep stays up to date and gives you familiarity to be able to tell when something isn't working quite right. Checking that your lights and windshield wipers are functioning properly is a great first step, watching for streaking with the wipers and flickering/dimming of the headlights. Use the owner's manual to learn how to check your oil, washer fluid and air filters; replacing/refilling these components yourself can save money and reduce the chance of future problems with your Jeep.
     5) Put Together a Safety Kit
As we progress towards winter, preparing for snow, ice and colder conditions are important in order to stay safe and be ready to drive day-to-day. Having together a backup set of supplies in case of adverse weather or emergency is a very handy way to help prepare for the colder seasons. We suggest keeping a small shovel, ice scraper and brush are great for clearing away drifts and establishing good traction/visibility before the drive starts. Putting together a kit is a great idea including a long-lasting food snack, warm blankets, portable charger for your cellphone, a list of emergency contacts, extra gloves/hat, basic medical supplies, and anything else that could be handy.
Winter is on its way, and here in Richmond VA that means colder and potentially slippery conditions. Getting ready for the colder seasons can seem daunting, but here at Pearson Chrysler Jeep Dodge Ram our service technicians are standing by ready to help checkup and keep your Jeep in top shape; you can
check out our service center information by clicking here
. Scheduling a service appointment is just a phone call away or through our easy to fill out the service form below!