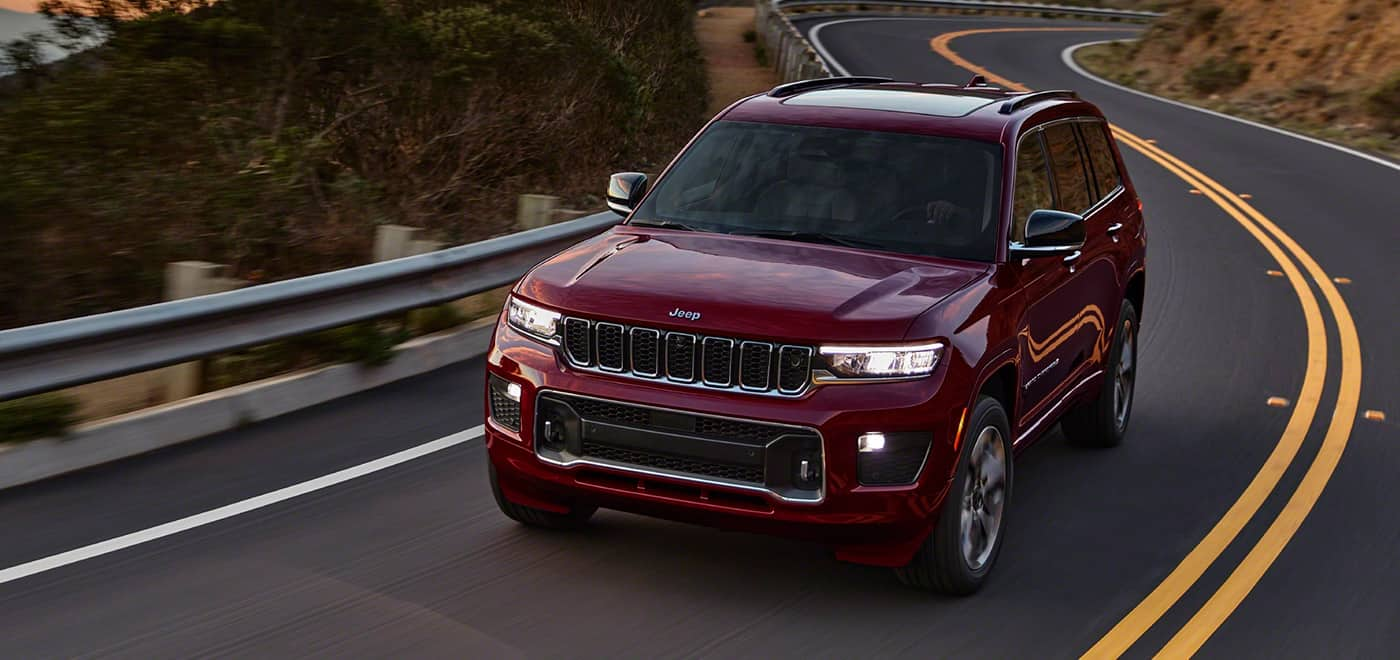 Buying vs Leasing a New Vehicle
Buy and Lease with Pearson CDJR!
There are many decisions to make while shopping for a new vehicle, just one of which is whether you should lease or buy. Both of these are fantastic ways to get behind the wheel of the car you've always wanted. But deciding which one is right for you is just as important as choosing which car is right for you. Here at Pearson Chrysler Dodge Jeep Ram, we want car buying to be as stress-free as possible for our customers. So we're offering some information about buying and leasing to help you decide which is best for you. When you finish reading, be sure to peruse our full new inventory right
here
on our website!
Benefits of Buying a New Vehicle
There are many factors to consider when deciding whether to buy or lease a vehicle. Buying, often known as financing, offers more flexible loan terms and no mileage restriction. So, if your daily commute is longer than usual or you do more driving than the average driver, buying is an excellent option because it has no mileage restriction. Also, purchased vehicles can be modified to fit the driver's style with the thousands of parts and accessories Mopar offers. Additionally, when you're interested in getting into a new car, you can often trade in your vehicle even if your loan still has a balance. When the loan is paid off, you have the option to trade it in for a new car or drive it at no cost.
Benefits of Leasing a New Vehicle
If your daily commute is short or you feel the need for a new car every 2-3 years, leasing is for you! When comparing to financing, the monthly payments are typically lower for a leased vehicle. Additionally, all vehicles under a lease are covered by the manufacturer's warranty covering preventative maintenance and unexpected repairs at no charge to the driver. Manufacturer warranties almost always last longer than the length of a lease agreement, giving drivers complete maintenance and repairs until you return your lease. Additionally, when you lease a vehicle, you are the first owner as leased cars are all brand new. This gives you a new vehicle with little to no miles, often at a better rate than a financed vehicle. Lastly, when you reach the end of your lease term, you're simply returning the car with the option to exchange it for a new one with no need to haggle over a trade-in value like you would for a purchased vehicle.
7 Questions to Help You Find the Perfect Vehicle
How many passengers do you need to transport
Do you most often drive on city streets or highways?
What are some features you can't imagine driving without?
Do you need to drive no matter what the weather is?
What is your budget?
How much can you put for a down payment?
Should you buy or lease?
Buy or Lease a New Vehicle at Pearson CDJR
Deciding whether to buy or lease a new vehicle adds another layer of decision-making when shopping for a new vehicle. We hope that reading this page has helped get you one step closer to getting into the car of your dreams! Our professional sales team is standing by, ready to help you through every step of the car-buying process from the first test drive to the final signature. Right here on our website, you can peruse our full inventory, read reviews, apply for financing, get a trade-in appraisal, and more!