2016  RAM 2500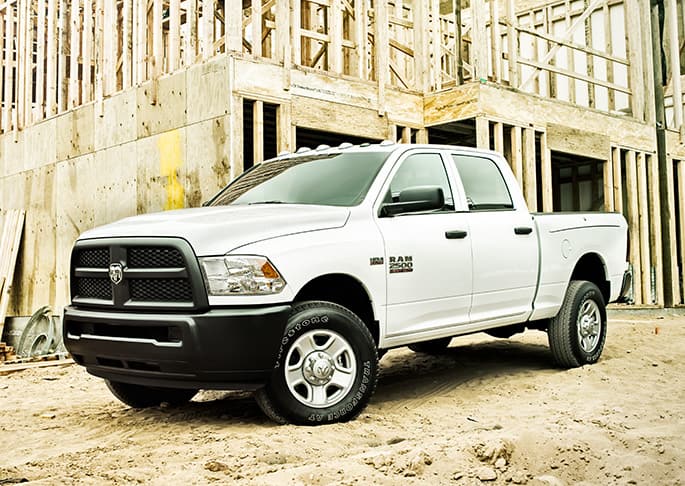 Inventory
Get Financing
Service
Find Parts
Contact Us
New 2016  RAM 2500 at Pearson Chrysler Jeep Dodge Ram for Richmond, VA
The 2016 Ram 2500 brings the newest RAMmodel to the industry, the Ram Laramie Limited. As the epitome oftruck opulence, the Ram Laramie Limited features premium, blackleather seating, real wood interior, and unique badges. With anall-new grille as the most prominent change to the exterior, the Ram2500 breaks from its traditional cross-hair styling with bold "RAM"lettering and offers a new billet port grille breaks. Also new to theRam Truck and being debuted on the Limited, is an all black headlinerand pillars combination that will allow you to enjoy your solid blackpremium Berber carpet inserts that can be effortlessly removed toreveal heavy-duty slush mats.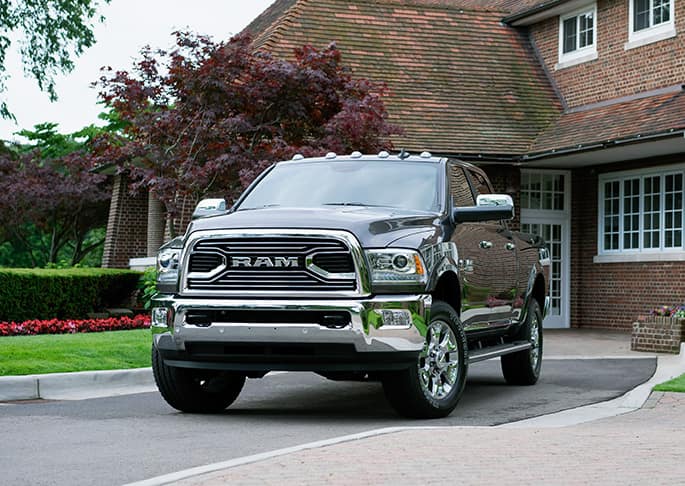 Under the 2500's Hood
With heavy-duty trucks being typicallyequipped for constant, heavy loads this can cause a harsher ride whenyour Ram 2500 is unloaded. The 2016 Ram 2500 offers the choicebetween two segment-exclusive rear suspensions and a five-link coilsystem or air suspension system in order to provide best-in-classride and handling. The Ram 2500's five link coil design allows forbetter articulation over any obstacle you may come across and therobust coil springs are more than capable of handling loads of up to17,980 pounds. With an offer of a rear air suspension system, an airbag replaces the coil spring and allows load-level capabilities,which automatically detects load on the rear suspension from atrailer or payload. Then the air pressure increases until normal rideheight is reached. This allows for the truck to become level andimproves upon stability and loaded ride. The Ram 2500 offers two dualalternator systems, which provides additional power for higherelectrical loads. With 6.4-liter, 16-valve engine with 410 horsepowerat 5.600 rpm and a peak torque rating of 429 lb.-ft. at 4,000 rpm,the Ram 2500 is the truck you need.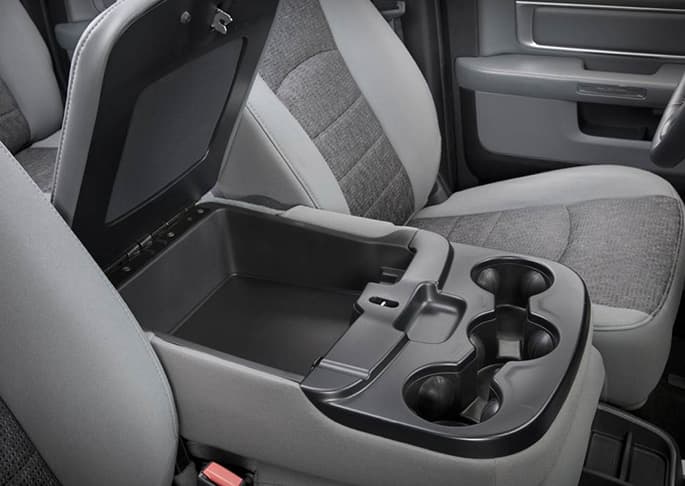 Design of RAM 2500
New to the 2016 Ram 2500 is anavailable bed lighting system that utilizes bring LED's mounted inthe rear corners of the bed in order to allow for better visibilitywhen working in the later hours. Also, a cargo-view camera isavailable to be mounted in the center high-mounted stop lamp thatprovides a view of the bed for better fifth wheel or goose-necktrailers, as well as keeping an eye on bed loads. The Ram 2500 allowsyou to alternate the view of the 8.4 inch screen from the back upcamera to cargo view with simply a touch of the screen. The Ram 2500also comes standard with a 3.5- inch vehicle information centerscreen and a 7-inch fully customized screen. With a choice of 17, 18,or 20 inch wheels that include a new design for the Limited models,you can customize your Ram 2500 to your desires.
Where is Pearson Chrysler, Jeep, Dodge, Ram located?
8250 W Broad StreetRichmond, Virginia 23294
Can I get my Ram 2500 financed at Pearson Chrysler, Jeep, Dodge, Ram?
Yes, please refer to our finance center for more.  Click for more info
Can I get my Ram 2500 serviced at the dealership?
Yes, book an appointment online today!  Click for more info
Conclusions
The 2016 Ram 2500 includes front-seatand side curtain air bags, ventilated front disc and solid rear discanti-lock brakes, traction control, and a tire pressure monitoringsystem. Available to all models with the exception of the Tradesmen,is the power adjustable pedals and a rear-view camera is availableacross all model lineups. More safety and security features includepassenger air bag occupant sensing detection, dusk sensing headlamps,and engine immobilizer.
Read Our Other Reviews
2016 Jeep Cherokee
2016 Jeep Wrangler
2016 Ram 1500